Welcome to the new Ozaeros Website for 2016.

David's e-book, Aerobatics in the Super Decathlon is now available at Amazon and the paperback version is available at Createspace (Amazon)  and Skylines at Moorabbin Airport.
Have a look around the pages for information on courses available. More information supporting the training is provided on password protected pages for trainees. The password for the quizzes is: quiz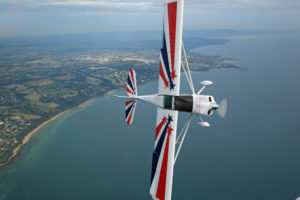 There is provision for people to register and this will provide access to make comments on a number of the pages. Contact David if you want to register.
There is some general information about Ozaeros here.
You'll also want to sign up for the Ozaeros Facebook Group and Ozaeros Facebook Page – perhaps even the little used Ozaeros Mailing list.
David's articles, discussion papers and rantings are all online at http://aerobaticsaustralia.net/ with the historical blog at http://davidjpilkington.blogspot.com.au/.
Online bookings are available for the Super Decathlon at http://schedule.melbourneflighttraining.com.au/